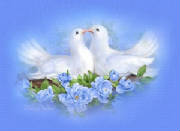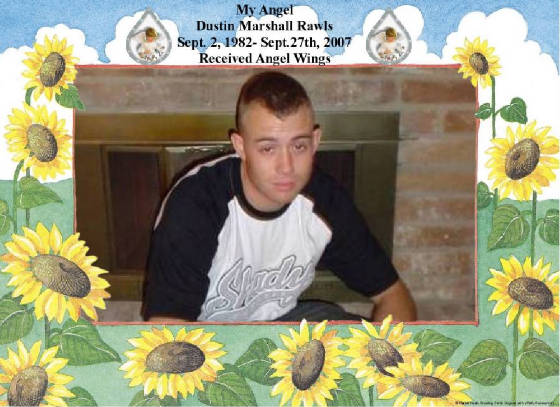 I took a ride on an Angels Wing
And what do you think I saw
I saw a world in peace and love
Where all that dwell are one
I saw Heaven from an Angels Wing
I took a ride on an Angels Wing
And what do you think I heard
I heard a song so filled with love
A sweet never ending harmony
I heard Heaven from an Angels Wing
I took a ride on an Angels Wing
And what do you think I felt
I felt the warmth and comfort of Home
The love that He has for us all
I felt Heaven from an Angels Wing
I took a ride on an Angels Wing
And what do you think I want
I want us all, right here, right now
To live life as in this Paradise
I went to Heaven on an Angels Wing

Meeting Angels Unaware
On life's busy thoroughfare,
We meet with angels unaware,
But we are too busy to see or hear,
Too busy to sense that God is near,
Too busy to stop and recognize
The grief that lies in another's eyes,
Too busy to offer to help or share
Too busy to sympathize or care,
Too busy to do the good things we should,
Telling ourselves we would if we could.
But life is too swift and the pace is too great
And we dare not pause for we might be late
For our next appointment which means so much,
We are willing to brush off the Saviour's touch,
And we tell ourselves there will come a day,
We will have more time to pause on our way,
But before we know it life's sun has set,
And we've passed the Saviour, but never met,
For hurrying along life's thoroughfare,
We passed Him by and remained unaware
That within the very sight of our eye,
Unnoticed, the Son of God passed by.
~~ Helen Steiner Rice ~~

Don't Look For Me Among the Tombs
Don't look for me among the tombs,
My life has just begun.
But raise your eyes to the endless skies,
You'll see me in the sun.
Hear me in every robin's song,
The rustle of the leaves.
My smile will be in every rose,
My song the summer breeze.
I'll be the nodding daffodil
That ushers in the spring.
I'll kiss the earth in summer
With every gentle rain.
In every sparkling dewdrop,
In every grain of sand,
Every velvet snowflake,
In every mother's hand.
For I am LIFE and LOVE unchained
Where God and I are one.
Don't look for me among the tombs,
My life has just begun.
In memory of Mike Floyd
by Susan Vaughn

I am now in Heaven,
The gates have opened wide, And now I have the privilege Of walking by His side.
The angel choir is singing, And the music is so sweet;
I'll join them just as soon as I have worshiped at His feet.
I am now in Heaven, The blood washed throng is here.
I recognize a lot of them, There's not a single tear.
There's joy beyond description And reunions by the score;
There'll be no separations, For we'll be here evermore.
I am now in Heaven, Please wipe away your tears.
I've fought the battle, run the race, I'm rid of all my fears.
There is no pain or sorrow here, The heartaches now are past;
I've read and sung of Heaven, And now I'm here at last!
I am now in Heaven, And Oh, the Place is grand!
No one could ever tell me All the beauties of this land.
Since I cannot describe it, You'll have to come and see
That it was worth the trials To live here eternally!
~Author Unknown~ Submitted by Diane G.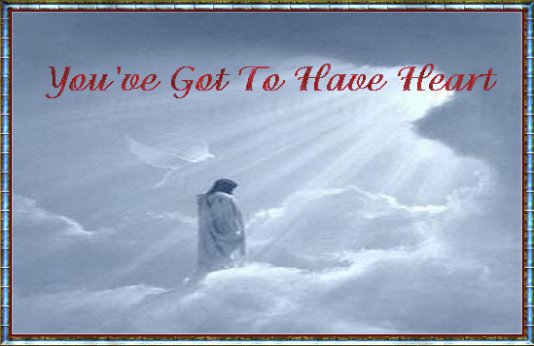 MY ANGEL


TRYING TO IMAGINE MY ANGEL
HOVERING…AROUND AND ABOUT
WISHING HE WOULD TALK TO ME
OR GIVE ME A NUDGE…OR A SHOUT


GOD HAS SAID HE PLACED HIM THERE
TO KEEP ME FROM ALL HARM
REMOVING ALL EVIL, AWAY FROM ME
WHEN HE STRETCHES OUT HIS ARM


I'M SO GRATEFUL, THAT HE IS THERE
AND I THINK ABOUT HIM A LOT…..
I AM SURE THAT MANY SPIRITUAL WARS
TO PROTECT ME, HAVE BEEN FOUGHT


IT'S ONLY THAT I'D LOVE TO SEE
HIS BEAUTY AND HIS LIGHT, AND
THANK HIM FOR PROTECTING OVER ME
NEVER LEAVING ME OUT OF HIS SIGHT!

COPYRIGHT © 1999 REVISED 2004
JUDITH JOHNSON KYPTA
THERE SHALL NO EVIL BEFALL THEE
NEITHER SHALL ANY PLAGUE COME
NEIGH THY DWELLING. FOR HE SHALL
GIVE HIS ANGELS DHARGE OVER THEE
TO KEEP THE, IN ALL THY WAYS. PSALM 91:10

Little Angels
When God calls little children
to dwell with him above
We mortals sometimes question
the wisdom of His love.
For no heartache compares
with the death of a child.
Who do so much to make our world
seem wonderful and mild.
Perhaps God tires of calling
the aged to His fold,
So he picks a rosebud
before it can grow old.
God knows how much we need them,
and so He takes but few,
To make the land of Heaven
more beautiful to view.
Believing this is difficult,
still somehow we must try,
The saddest word mankind knows,
will always be "goodbye".
So when a little child departs,
we who are left behind
Must realize God loves children,
Angels are hard to find.
Author Unknown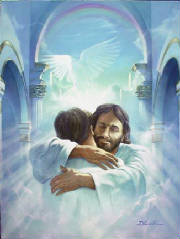 ~ Whispers ~
In the silence of loneliness
In the noise of confusion
Be still and listen
And above it all
You'll hear the sweet, soft sound
The whispers of Angel Wings

After Glow
I'd like the memory of me
to be a happy one.
I'd like to leave an after glow
of smiles when life is done.
I'd like to leave an echo
whispering softly down the ways,
of happy times and laughing
times and bright and sunny days.
I'd like the tears of those who
grieve, to dry before the sun
of happy memories that I leave
when life is done.
Author Unknown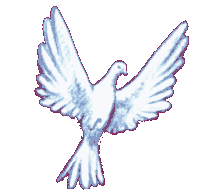 Wings of a Dove
(by Bob Ferguson ~1960)
On the wings of a snow white dove ~ He sends His pure sweet love
A sign from above ~ On the wings of a dove
When troubles surround us ~ When evils come
The body grows weak ~ The spirit grows numb
When these things beset us ~ He doesnt forget us
He sends down His love ~ On the wings of a dove
When Noah had drifted ~ On the flood many days
He searched for land ~ In various ways
Troubles he had some ~ But wasn't forgotten
He sent him His love ~ On the wings of a dove
On the wings of a snow white dove ~ He sent his pure sweet love
A sign from above ~ On the wings of a dove